Now is your chance to rent your very own SCP: Secret Laboratory server with our premium Fatality servers hosting. We are providing affordable SCP: Secret Laboratory server hosting for only $4.90/month.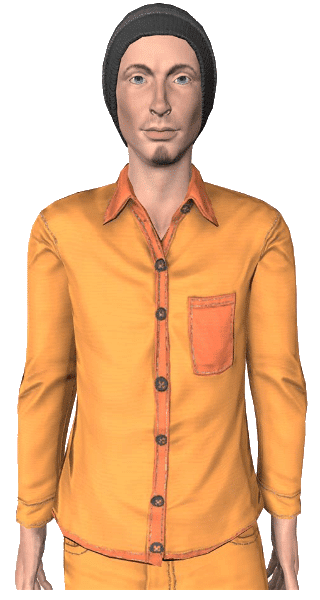 Affordable SCP: Secret Laboratory Hosting
Any interested gamer has full access to garner the SCP: Secret Laboratory server hosting from our site. The players start their journey from scratch by playing as an escaped SCP, and is all about survival. With just a few simple button clicks, you will be able to obtain the SCP: Secret Laboratory server hosting. Here is an overview of some of the features that you can expect:
Numerous available slots.
DDoS Protection for safety.
Support of various locations across the world.
Problem free upgrades & free, reliable backups.
Server Hosting Features
Here are some of the important server hosting features for SCP: Secret Laboratory present in our Fatality server:
Effective Hardware
Our team at Fatality servers utilizes hardware of a premium nature that supports unlimited storage. Here, our hardware system features a dual E5-2600 series processor, a DDR4 ECC RAM, and also Samsung SSDs.
These features function on all of the boxes. With this powerful hardware system that consists of an effective processor, there will be unlimited storage space for all the SCP: Secret Laboratory players within the server.
Smartphone App
At Fatality servers, we can feature our smartphone apps for iOS and Android platforms. It conveniently allows all the players to manage and control their servers from just about anywhere and anytime.
In this way, gamers can enjoy the advantage of handling and managing their SCP: Secret Laboratory servers from a compatible smartphone. It lessens the delays and troubles for the gamers.
Problem-Free Upgrades
The upgrades are now simpler in the server's hardware or for the slots. So, when you try to upgrade your SCP: Secret Laboratory server hosting on our Fatality server, there is no room for problems to pop up. Why? Well, because the upgrading procedure is simpler and effective.
Our staff members will be available to attend to your queries from Monday up till Saturday. You can contact them at a time between 8 AM-12 PM. So, you will receive uninterrupted service + upgrades without downtime.
Lower Latency
We offer our SCP: Secret Laboratory server hosting in numerous parts of the world. We are doing so to help in offering a service of top performance. It doesn't matter where the gamer's location is; the fatality server has got your back.
We provide network services of premium quality in various destinations worldwide, like Asia, Europe, North America, etc. You can be from any part of the world and opt for our high-quality server hosting to guide you in a smooth gameplay experience.
Installing mods
The hosting service at the Fatality server also offers installation of MOD that is easy for gamers to install. Everything is easy, simple, and time-saving when it comes to the installation at the Fatality server. Every gamer can easily install both the uMod mods and plugins without any glitches.
Installing them promises the enhancements anticipated in the gaming server. You will enjoy playing the SCP: Secret Laboratory by partnering with us. Plus, the map type is also customizable along with the other installations.
Free Reliable Backups
Here on this site, we also feature a daily backup mode that backs up your SCP: Secret Laboratory server automatically for the players. We do it with no additional charges for all the users. The players might want to access some files from 6-8 months ago for whatever reason.
With the daily backup feature, these gamers can retrieve all of the saved files from back in the day. They can do so by requesting the host. In this way, you get to have a unique gaming experience with your friends, team members, or the gaming community in general.
Full DDoS Protection
Gamers will require the protection of their online servers during missions, killings, and survival. So, this is where the DDoS protection for the SCP: Secret Laboratory Server Hosting comes in. You will receive all the necessary protection with the DDoS from the outside. It quickly notifies the users when there is an attack.
This feature makes the gamers to be more self-aware and quicker during the game. Plus, if the gamers possess their IP server connection to SCP: Secret Laboratory, they will get administrative permission to protect DDoS. The installation of the SCP: Secret Laboratory takes place on the fast server hardware. So, with this mixture, gamers can witness a truly amazing experience in gaming.
Why You Should Select Us for Your SCP: Secret Laboratory Server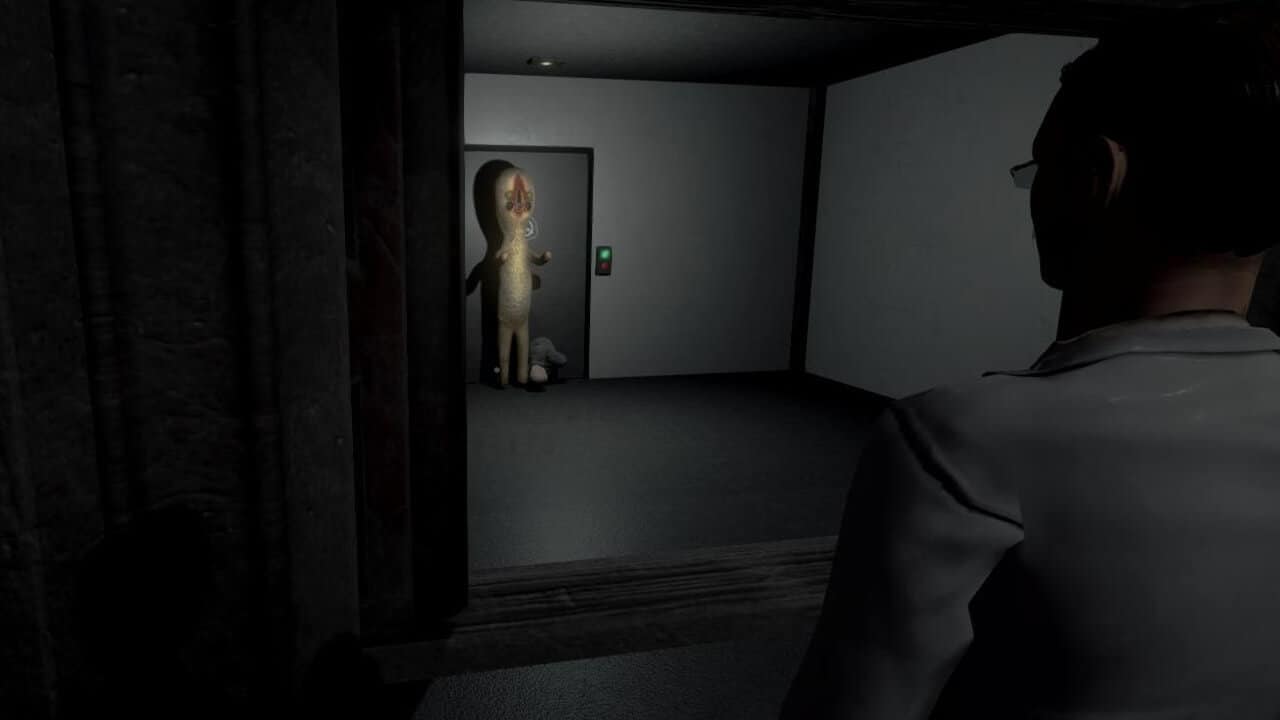 Gamers can install SCP: Secret Laboratory mods fast and easily on their server, all thanks to FTP's free access. They have the chance to insert new elements such as tools + weapons and new missions too. Players shouldn't also worry when their RAM gets lower as a result of modifications. Why? Because they can easily downgrade their hosting server with just a few button clicks. It isn't complicated and is executable with a few simple steps.
They can do so by choosing a boost of RAM that is present to the player right after the reboot of their server. The installation of the server takes place in some minutes after the order process via a completely automated system of installation. The server also comes equipped with full pre-configuration and is easily customizable with a few simple button clicks. Gamers can start competing instantly by starting their server after its installation.
If any of the gamers are interested in ordering a server via their very own port, then SCP: Secret Laboratory of a default port will be available for them. It eradicates gamers' trouble having to memorize and forward the port to the rest of the team members. Gamers can also change their games if a specific game that they are playing gets boring overtime. Switching between different games isn't a problem here. It is all possible due to the game cloud that allows players to switch between games. Also, the default port is saved here after the switch.
Read our latest reviews:
There are no reviews yet. Be the first one to write one.
Frequently Asked Questions
What is the rental bill for monthly hosting?
There is no definite rental bill for monthly hosting when it comes to SCP: Secret Laboratory server hosting. A lot of factors go into the mix while determining the exact cost of it. They include server configuration, extra RAM/CPU (optional), shared or VPS server type, number of slots, payment period, MySQL database, and the branding. All of these factors will help determine the monthly rental bill for hosting.
Players can receive a 30% discount if they are interested in renting the server for about three months. We highly recommend you rent the server for over 3+ months if you plan to partake in playing SCP: Secret Laboratory for a little longer.
How long should I rent a SCP: Secret Laboratory server for?
You will be able to rent your SCP: Secret Laboratory server for about 30 days. And this also applies to all the games available today. But here is the catch, the longer you decide on renting a server, the lower will be the price tag for you.
Additionally, you will be able to save the bill with a discount of 30% with over 3+ months. You could also save a lot of dough by splitting the rental cost among your team members or friends.
Is it possible for the server to be online all the time?
At the Fatality server, we have an uptime of 99.9%. So, Yes, your SCP: Secret Laboratory server is going to stay online 24×7. The server is still going to remain online even when you turn off your console or desktop. It is super convenient as your family and friends will be able to access the server at any time of the day.
You don't have to be online for them to access it. So, there isn't a need for you to keep your Xbox One, PC, and PS4 on all the time. Plus, it isn't necessary for you to directly play the game. You can easily access the server through a dashboard whenever you are interested.
Can I switch to a different game later on?
Yes, of course you can switch to a different game. No one is going to have fun playing the same game on a continuous loop. If at some point you get tired of playing SCP: Secret Laboratory, then you can always try a different game. You can play games such as Satisfactory, Ark Survival Evolved, CSGO and Terraria.
You can visit our contact page and drop a message concerning your request. Our team at Fatality server will get back to you with a solution at the earliest. You don't have to rent a new server for a different game. So, this makes it quite convenient and cost-effective for all the users at Fatality servers.
Is there a limit on the number of players that can join my server?
The number of players that you want to add to your server depends on the number of slots. Players are required to pick the number of slots before they check out. It will determine the number of players that will be able to fit into your server.
At the Fatality servers, we provide about 10-128 slots for our customers. Also, in the case of a dedicated server or a VPS, the number of slots will depend on the CPU, RAM, etc.
Do I require additional CPU and RAM for my server?
If there is an increase in the load, then servers will need additional CPU and RAM. So, if you are interested in adding extra resources and wishing to compete in a basic game, then players need to insert additional RAM and CPU.
Also, remember that prepaid gaming servers are equipped with perfect configuration. So, it isn't a necessity to obtain add-on specs. But if you are still interested in doing so, then you can. Before the checkout, make sure to pick the desired RAM/CPU capacity.
Are add-ons installation possible here?
Yes, of course! The server gives you the permission to install multiple add-ons & mods depending on your choice. It allows creativity to flow into the game and modify it according to your liking. You can always check our installation guide for mod and add-ons to assist you in doing so. Feel free to explore that guide.
Also, if you have any queries concerning the cloud performance server hosting of ours then, make sure to get in touch with our team through the contact page. Our staff will get back to you at the earliest with all the fixes.
What's SCP: Secret Laboratory and How Does it Work?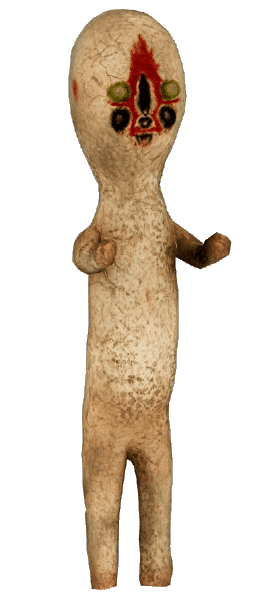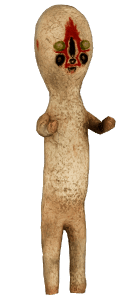 SCP: Secret Laboratory is a game that draws its concept from the SCP Foundation's partnered writing project. The Foundation of SCP consists of a fictional organization that captures and studies both objects and entities that violate the natural law known as SCP's. This fictional organization's actions are documented with the help of a collaborative writing site of the same. This Foundation of SCP is responsible for inspiring multiple independent video games such as the SCP – Containment Breach.
The SCP: Secret Laboratory consists of a 1st person multiplayer based video game set that is present in the SCP Foundation's fictional setting. The plot of the game takes place in the recent repercussions of the containment breach.
Here are the roles that the players can play as:
An SCP that escaped.
An assaulting member in the Chaos Insurgency.
A team member of the 9-Tailed Fox, which is an armed military group that defends the Foundation of SCP.
A Class-D personnel who is escaping. It refers to the prison inmates that are being used as subjects for tests.
An escaping scientist.
The game of SCP: Secret Laboratory consists of different rounds. The round comes to an end once the last remaining surviving gamers are present together in the same faction. But with the exception of SCPs and the Chaos Insurgency. Every round could end in 1-of-4 possibilities.
SCPs can win the round in the game by killing all the 9-Tailed Fox Units, Class-D Personnel, and scientists. They also have to prevent both the scientists and Class-D from escaping.
Class-D possesses two winning conditions. The Chaos Insurgency should not be killed, and at least one of the Class-D should escape successfully.
The NTF has three conditions when it comes to winning. No Class-Ds should escape, one scientist should escape successfully, and all of the SCPs should be contained. But in the real gameplay, all of the SCPs should be killed.
There are times when a round may end in stalemate, which may lead to faction loss. It happens under two scenarios. If all of the members in Chaos Insurgency die, but a Class-D can escape, or if a scientist isn't able to escape, but all of the SCPs end up dying.
At regular intervals, players who died or went on to join the game while progressing will respawn as 9-Tailed Fox units or units of Chaos Insurgency. They can guide their surviving factions up to a great victory. The ticket system is going to determine the selection of the team spawns.
How To Install UMod On A Secret Laboratory Server
UMod, previously known as Oxide, is a utility mod for multiplayer video games about survival. UMod is a famous mod among many players of SCP: Secret Laboratory. It is a mod that permits the players to install and utilize custom plugins within the SCP: Secret Laboratory Server. The majority of the players are interested in extending what the game can do to the gameplay.
It consists of adding newer items, customizing the entire game's aesthetics, and improving items. The things that players can do the play's script get limited when it comes to multiplayer-only games. SCP: Secret Laboratory is a game that only supports multiplayer. So, it needs specific accessibility for modifying the game in multiple ways. So, this is where the UMod comes to save you and your gameplay.
When you are hosting an SCP: Secret Laboratory UMod server, you need to keep it fun and interesting. Players are addicted to a fun gameplay experience, overall aesthetics, and a unique map present. Plus, UMod also helps servers add extensions and mods or any type of modifications that the user is interested in installing. The players are going to find it to be super convenient and effective.
UMod Download
Downloading the file is the first and foremost thing that you need to do. It is super simple as you just need to go to the site and download UMod on its latest version. You will find different updates and patches on the website. There are multiple versions, so you need to keep your SCP: Secret Laboratory in check. The players can download the newest patch for the SCP: Secret Laboratory update. But you can also locate and download the previous patches of the SCP: Secret Laboratory update.
It is especially helpful if you haven't updated your game recently to the newest version. The players will be able to locate all the update details and build compatibility within the patch descriptions. You are inviting game crashes and errors when you operate an unmatched version. Every UMod version has seen improvements for a top user experience. We recommend you download and use the latest SCP: Secret Laboratory update and the newest UMod patch for your server.
Install UMod
After the download is complete, you need to proceed in installing the UMod. Now you need to copy some of the files over in the SCP: Secret Laboratory server directories. And the data that is in question is a folder called "SCP:SecretLaboratoryDedicated_Data." This same folder is available in the SCP: Secret Laboratory server directory. Also, you need to replace it with the one present in the UMod download. You will know the installation process is almost complete when the transfer finishes.
Operating UMod
After the transfer is complete, the gamers should ensure that the UMod installation went correctly and is operating. Simply running the SCP: Secret Laboratory server and inserting the command titled "Oxide .version" will start and display a prompt screen. This screen will show details and information about the server, such as the engine or build version. After that, there will be another command shell that tends to check the recently installed data.
If the installation operates correctly, then the test results would show as "Modded." It also displays other information and also multiple entities and players. The modder will be able to make customizations and install plugins to their SCP: Secret Laboratory servers.
Why You Should Install UMod?
Just like any other games, players are going to get bored with it after some time. No one is going to play the same game over and over again. Modding provides players the chance to customize all of their games in various ways. It can include visuals, the gameplay, and also mechanics. For SCP: Secret Laboratory, multiple plugins could assist in modifying the experience. However, that isn't possible without a UMod.
As a player, you can imagine it to be a script extender. In case it is installed, gamers can improve the item management mechanics, access the private servers, obtain better loot, and manipulate the resource collecting rates. Also, gamers could make use of the 100s of plugins that are downloadable for free.
Problems & Solutions
For the most part, you will have no problems installing the UMod as you follow the given instructions. UMod has so many optimizations over the years ever since its release, so coming across errors on an SCP: Secret Laboratory server that is UMod installed will rarely happen. However, players may face some issues after the procedure, like a server crash or a null response after the command of "oxide.version."
For the most part, glitches and bugs come mainly from incompatibility, regardless of whether they are versions or even between hardware and software. In case you come across any errors, then you can follow the steps below to assist you:
Stop the SCP: Secret Laboratory server.
Install any of the steam updates.
Reinstall UMod.
Proceed to restart your server.
If you cannot start your server after a newer update, then there is probably an issue with the servers. You can solve this issue by installing the newest graphics driver. Also, if gamers are coming across issues such as over-heating and freezing, it may be an issue with your graphics' compatibility instead. If there are any problems while installing the mod on our SCP: Secret Laboratory server hosting, don't hesitate to contact us. Our responsive technical staff will get back to you with the solution at the earliest. For this, you need to visit the contact page section.