Fatality Servers offers premium FiveM server hosting with 99.99% uptime and DDoS protection. Our site makes it simple to start renting your own FiveM server in just a few clicks.
Cheap FiveM Hosting from $4.90
Rent our state-of-the-art FiveM (GTA 5 RP) server hosting and enjoy all the benefits and insane multiplayer customization freedom you have always wanted. Here's a brief overview the features:
10-128 server slots
DDoS and security protection
Multiple locations worldwide
Rage MP, GT-MP and FiveM supported
Server Hosting Features
Our dedicated FiveM servers allows you to experience seamless multiplayer gameplay without any in-game limitations and optimum customization options.
Below is the features offer in our GTA V/FiveM hosting plans. Should a feature that you want not be available to you on your game server, feel free to contact us. If the feature is available and if it is already included or if this will incur additional costs depends. Our servers are equipped so that you and your friends can easily start playing without having to install or configure anything. We also support Rage MP and GT-MP mod.

Lightning-quick setup
After the payment transaction is completed, we deliver our FiveM server hosting within few minutes courtesy of our advanced automatic installation system. You also do not need to have to go through the trouble of configuring the entire server, as our rent FiveM (GTA V) server hosting comes pre-configured for stable performance.
Customizing the configuration as per your requirements can also be achieved within a few clicks. After an uncomplicated installation process, you just need to initiate your dedicated FiveM server, and voila you're ready to play.
Optimum customization options
With our prepaid hosting plans, your customization options can only be limited by your imagination. Our free FTP access allows you to install all the game mods within a span of few simple clicks. Inserting new game elements such as airplane, vehicles, or even new customized missions are simplified.
You can also choose to upgrade or downgrade your present server hosting RAM to accommodate your substantial modification requirements.
DDoS protection
DDoS protection is one of those key features you would want to see on your server hosting plans if you are gravely concerned about the performance of your game. DDoS or Distributed Denial of Service is a key component that helps in keeping your server hosting away from any illegitimate external disturbance.
Often game servers experience "fake" service permission. If such permissions are given, your game server will slow down by a considerable amount; hence, making the gameplay laggy and just unsuitable. Our FiveM server hosting comes with DDoS protection to avoid such occurrences. 
Flexible Options
Our FiveM server hosting comes with a wide array of flexible options. You can choose to order a game server with its dedicated IP address. This (of course) eliminates the inconvenience of memorizing the individual IP addresses for multiple users.
Switching between different game mods is also extremely easy and uncomplicated, thanks to our game cloud storage. If you're tired of multiplayer mode, switch to any other game mode using our game-cloud hassle-free.
We Offer Hosting for All GTA V Role-Playing Mods
We offer server hosting for several different GTA 5 role-playing mods. These include FiveM FXServer, Grand Theft Multiplayer (GT-MP) and RAGE Multiplayer.
FiveM (FXServer)
Grand Theft Multiplayer (GT-MP)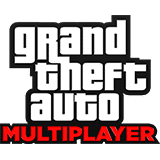 RAGE Multiplayer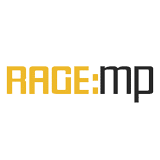 Why Choose Fatality Servers For Your FiveM Hosting?
With our flawless FiveM server hosting, you can experience flawless multiplayer gameplay without any lag. You can play host to up to 32 multiplayer, irrespective of the game mode (deathmatch, racing, or role-play) you want to play with optimum game performance experience. You control the entire game platform without any limitations using our FiveM game server hosting service.
Since FiveM runs predominantly on a dedicated game server, it ensures seamless gameplay without any interruptions, especially due to the elimination of the in-game money limitations. FiveM unlocks all the multiplayer options you have ever wanted and let you host the game without making any compromises on the game speed.
Read our latest reviews:
There are no reviews yet. Be the first one to write one.
Frequently Asked Questions
What's the monthly hosting rental cost?
The cost of a GTA 5: FiveM server depends on the server configuration you choose or add. In addition to the number of slots, factors such as additional memory, server type, VPS or Shared, MySQL database, branding and the payment period. We also often offer discounts up to 30% off per month the longer you decide to rent. If you are sure you will be playing GTA V for a long time, you should rent the server for 3+ months.
How long do I have to rent a server?
Our minimum server hosting time for any game (including GTA V), is 30 days. The longer you rent a server, the cheaper it will end up being for you. As mentioned earlier, we offer up to 30% off on game server the longer you rent. If you play a lot with friends or in the clan, you can really save money by splitting the cost. This means that the first time you rent a GTA 5: FiveM server, you should choose the longest possible rental period for a cheaper monthly price.
Will my server always be online?
Your prepaid FiveM server and your game world is always online, with our 99.99% uptime. Even when you have turned off your computer or console, the server will still be live. This has the advantage that your friends, clan members or other players can enter your GTA 5: FiveM game server at anytime. Your PC, PS4 or Xbox One console does NOT have to be on. You can also access the server at anytime via the dashboard, without being in-game.
Can I change to another game later?
Yes, you can! If you get tired of playing Grand Theft Auto V, or simply just want to host a new game server such as Ark: Survival Evolved, Minecraft or Rust, we can help you. Simply give us a holler via our contact page and we'll get back to you in a jiff.
How many players can join my server?
This depends on the slots you choose for your server in the checkout. We allow 10-128 slots for our GTA hosting, however if you go for a VPS then it will be harder to answer since it will depend on RAM, CPU etc. Remember the fact that you'll need to donate to the FiveM project with Patreon do be able to host more than 32 players.
Do I need more RAM/CPU for my server?
This depends if you add a tons of extra resources or just play the game vanilla-mode. The prepaid game servers are perfectly configured so you won't need add-on specs, however you're still able to add more if you so please. There are options for extra RAM during the checkout process.
Can I install mods/add-ons?
Absolutely! After all, isn't that what Grand Theft Auto V role-playing is all about? Feel free to add custom cars, scripts, textures, weapons and everything else you want for your server. If you don't know how to install FiveM mods, check our our guides to learn more.
If you have any other questions regarding our cloud performance server hosting, get in touch with us via our contact page and we'll get back to you ASAP.
What's FiveM and How Does it Work?
Can't get enough of GTA V? Well, we can't blame you. After all, Grand Theft Auto V is one of the most successful games of the GTA series. Ever since its inception back in 2013, the game has sold over 90 million copies making bewildering revenue of about $6 billion. So, yes, it's safe to assume you're not the only one who just can't get rid of the GTA V monkey off your back.
But, can the game get even better? The one-word answer to that question – FiveM. FiveM is a modification of the original game keeping all the core functionalities intact but with some key features included. FiveM is a role-playing mod and allows you to play the game in multiplayer mode on a customized dedicated game server. If you love GTA 5 role-playing, you'll love Rage MP, GT-MP and FiveM.
Gameplay
The gameplay of FiveM is identical to the popular open-world game "Grand Theft Auto V" that it has branched out from. It is an open-world action-adventure game that takes place in a virtual game city loosely based on Los Angeles called Los Santos. The game also lets you roam around the open countryside of San Andreas.   
 The game can be played either from a first-person or a third-person's perspective. The objective of the game is to complete some specific missions to advance through the story. The player is free to roam around the open world using any means of available transportation or simply by walking/running as well. Players also face combat missions, in which case they can use explosives, firearms or simple melee attack skills. 
The single-player mode revolves around three criminal individuals Trevor, Michael and Franklin. You can switch between the three characters while playing or the game switches the roles automatically for specific missions. 
Every player has a set of eight distinct skills (fighting, diving, flying skills, etc.). As the game progresses, you can level up the skills to make them more effective as the mission objective gets more intense and difficult.
Multiplayer
Multiplayer mode (FiveM) opens up a lot of game features that are otherwise not provided or restricted in the single mod gameplay. The multiplayer mode allows you to play with up to 30 players simultaneously. It's also the best-known GTA V mod for role-playing. The open-world design still allows you to roam around the city freely. Players enter lobbies to engage in completing some specific tasks, either individually or cooperatively (teams). This mod also lets the players manipulate certain parameters to create custom jobs like deathmatch weapon re-spawn timing or racetracks. 
Players can create their teams or crew with a maximum member of 5 players to complete the missions cooperatively. On completion of tasks, the crew members earn experience points and climb up the ranking system. Earning experience points also allow you to unlock additional features such as new weapons, car customizations, clothes, or even advanced activities such as aircraft and parachute. 
The multiplayer mode revolves around three main game components:
Deathmatch (free-for-all or team matchups) 

Racing (bike, boat, air, or car) and 

Objective-based missions (single-player or cooperative)
Modifications
FiveM also comes with some astounding in-game customization options that are either unavailable or limited in the actual game. The modification in specific enhances your multiplayer game experience to a whole new level. You can customize the multiplayer settings to any configuration depending on your game requirements allowing you to unlock the optimum FiveM gameplay experience without any limitations.
How to Install Add-Ons on A FiveM Server
Installing Mods on a FiveM server is quite a challenge for new server hosts. The lack of proper information and guides also does not help. The fact that there is no official script extender for the FIveM server makes it a bit more complicated than it should be. But that does not mean one cannot modify the FiveM server.
The thing is, on FiveM server, things work differently. Unlike other mods in other game servers, merely downloading and copying the contents does not fix and install the Scripts.
Read the step by step how to install custom scripts, mods, and add-ons on a FiveM Server below.
How to install Custom Scripts:
Downloading the Script
There are many custom scripts players can add onto the FiveM server. These scripts can easily be installed, and all of them are free to download. It is simple: choose a custom script, download it.  It is crucial to select the latest version of the Script to avoid bugs and glitches.
Moving the Script:
The Script must be moved into the scripts folder in the FiveM Server> CFXServerDattaMaster> Resources. Move the folder found in the downloaded file into the resources folder. The contents of the folder do not need any edits, but it has to be included in the start load Command prompt.
Configuring and Running the Script:
The last step is to set the Script. The task is to open the server.cfg with Notepad or Notepad++. The Scripts can be found in the text group that has "start" labeled. To configure the custom script, it must be added there. Add a new line and type "Start <script name>," save the file and close.
Once done, load the server. The Script should be automatically loaded in the prompt screen with the others. The Custom script should work like any other scripts with the commands.
How to Install Mods: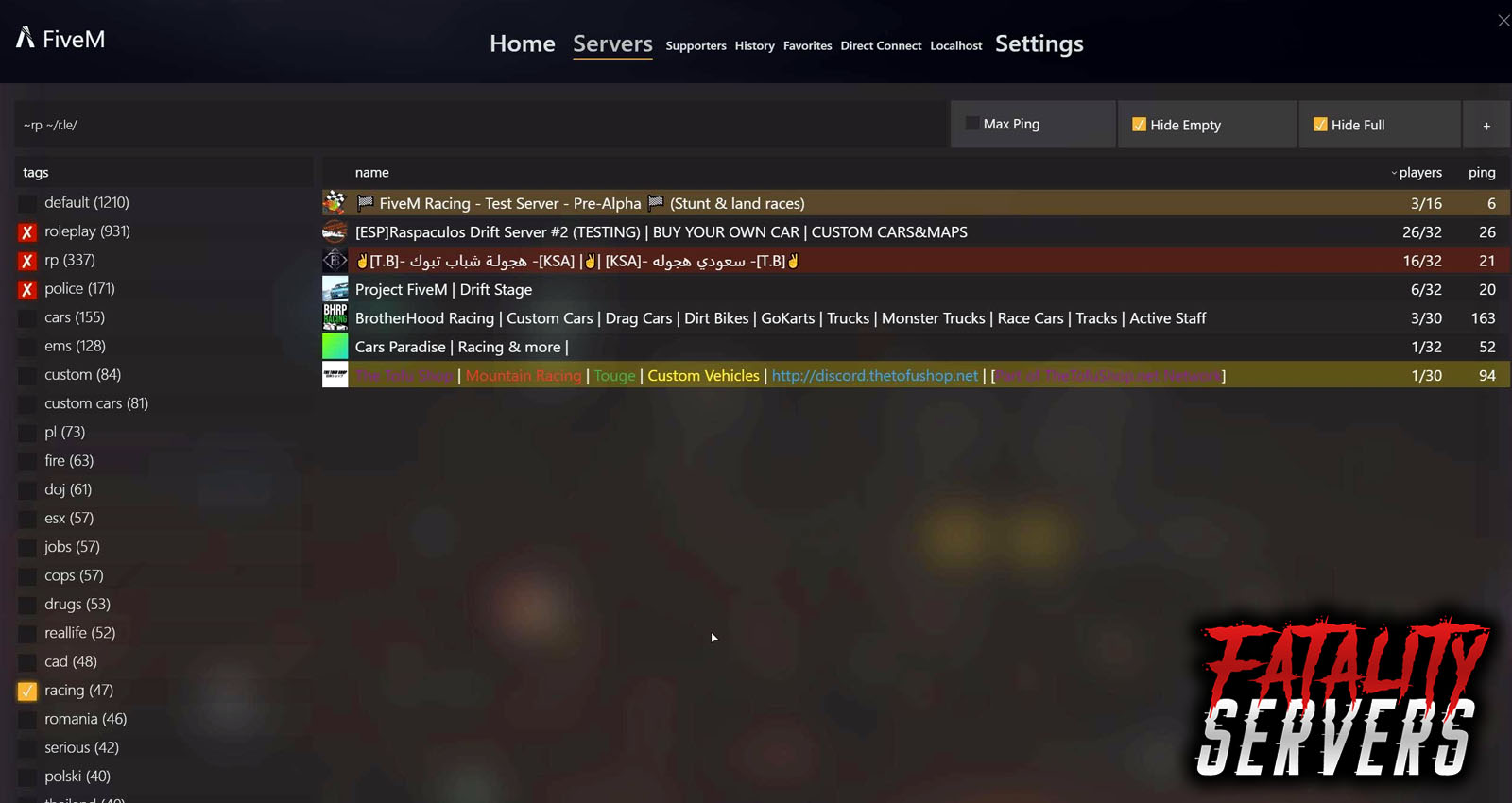 Installing mods is quite similar to installing scripts. Unlike other games, however, FiveM server relies heavily on Mods and extensions. Like installing scripts, one will need the mod files to put into the server. All mods, texts, and add-ons are installed using the resources folder. The method is simple:
Find and download the mods required to be installed into the FiveM folder.
Add the folders and files into the Resources folder of FiveM Servers. It is essential to look at the names of the mods being installed. The mods should contain .iua resource files.
Using the Control panel, the next step is to open and edit the file called citmp-server.yml. There should be a line termed "AutoStartResources." This is the list of the activated mods and plugins of the game. The lines already included are essential mods and plugins, so those are not to be altered.
To add the new downloaded mods, using the same format as the other lines, simply add the name of the mods (The mod will also provide the required steps and instructions in the form of a text file or in the descriptions. The guidelines will give the name needed to be added to the Script).
The last step is to restart the server. Shut down Grand Theft Auto 5 and the server and start it again, and the mod should be working.
How to Install Mods that require MySQL Database
Some Mods need MYSQL database for them to be installed and functioning correctly. Installing mods with My SQL is simple:
Of course, the first step will be to download and install MySQL for FiveM. The Community Edition is most commonly used for the FiveM servers
During the Installation, the Modder will be emailed the MySQL Details. The subject will be called "Database Information." Four details will be required to be entered into the Mod: Database name, hostname, username, and password.
The next step is to locate the mod folder (this should be found in…/resources/…). This can be done using FTP or the Control panel.
In the Server. Lua file, there will be a line, including the password, username, and database where the information will be entered. Check the documentation of the mod. Some mods also use a config.lua for entering the details.
Some mods require SQL to be run. It is a script which will set up the necessary database tables for the mod. This .sql file can be found in the mod folder, or are available for download on the download page.
Using the MySQL details, log into PHPMyAdmin using the MySQL details. The link will also be included in the Database Information email.
Finally, select the database on the left. In the .sql file, the contents should be copied in the text area. Click "go" on the right side of the page at the bottom.
Finally, restart the server, and it should be working.
If you have any issues modding on our FiveM server hosting plans, feel free to contact us and we'll do everything in our power to help.